Walker Industria started out as a scrapyard more than 30 years ago. Today it thrives as a multilevel company offering many products and services.
We offer the following services and more:

Walker's Iveco
Full truck and service center. The only one in the Northern Cape.

KUBOTA
Tractor, TLB, Excavators, Mowers, UTV's and we are a full service agent.

Upington 4X4 Rental
For over 20 years we have helped tourists with 4X4 rentals including trucks (bakkies), kombi's and other vehicles + equipment. http://www.u4x4rental.co.za

Walker Forklift Rental
Various forklifts for rent anywhere in the Northern Cape.

Walker Recycling
Full Sappi waste Paper, Scrap Metals and Plastics agent.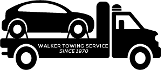 Walker Towing Service
Tow In Service 24/7.

Walker Skip Rental
Skip rentals for waste purposes. Please call for a quote.